Welcome
Welcome to the official website for the United States District Court for the District of Wyoming. We have offices in Cheyenne, Casper, Lander, and Yellowstone National Park.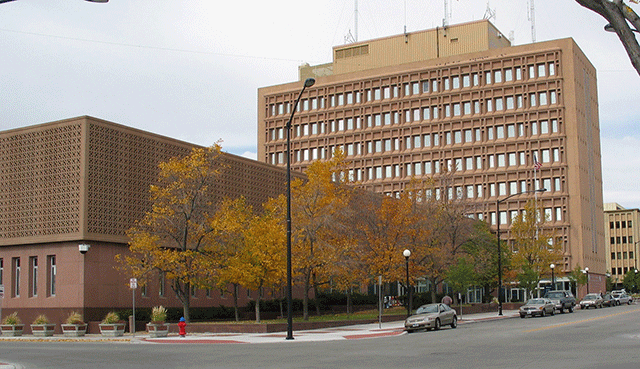 News & Announcements
22-CV-0016-SWS John B. Speight, Rex Arney, Robin Hurless, et al., Plaintiffs, vs Wyoming Governor Mark Gordon, in his official capacity, Wyoming Republican State Central Committee, Wyoming Republican Party Chairman, and Wyoming Republican Party,...
NOTICE REGARDING DISTRICT COURT CLERK'S OFFICE TEMPORARY CHANGE IN OPERATIONS DUE TO COVID-19 FOR THE CHEYENNE CLERK'S OFFICE ONLY. More »
PUBLIC NOTICE: The public is invited to submit comments concerning the reappointment of U.S. Magistrate Judge McKee in our Lander, WY office by February 18, 2022.. More »